Crawford Construction Consulting
Is a 
Professional Quantity Surveying
, 
Construction
Project
 and 
Construction Management
 Practice
We Combines a mix of traditional and non-traditional very unique construction cutting edge costing and construction management services. With 34 years' experience in the construction environment.
South African Council of Quantity Surveyors |  Association of South African Quantity Surveyors  | South African Council for Project and Construction Professionals  |   The Institute for Civil Engineers  |  Arbitration Association South African Branch and Internationally with the Royal Institute of Chartered Surveyors | The Royal Institute of Building in Construction Management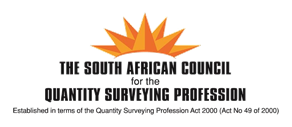 Because of our in-depth expertise in the Construction Industry we are able to supply our clients with the best possible costing, finance, claims and construction management advice. With our niche construction management combined with cost planning and cost control we are able to save clients between 20% to 30% on the construction cost compared to traditional construction cost.
Being involved in the building and engineering industries trough out South Africa and Africa. We undertake projects ranging from Government Projects, Private sector, Developers, Private individuals as well as Contractors. Furthermore we work either as Stand-Alone Independent Consultants or part of a team with Consultants (i.e. Engineers, Architects, Town Planners Est).
Feasibility and Viability Reports
Bills of Quantity Production
Property Investment and Development
Financial Planning and Control
Program Planning and Control
Claims (Contractor or Employer)
Procurement (Profesional Team, Contractors, Sub Contructors and Suppliers)